Due to the Enhanced Community Quarantine that was implemented in most parts of the Philippines, many Filipino fans are binge-watching Korean dramas. One of the Kdramas that hooked Filipinos is a series called "Crash Landing On You," which was released in early 2019.
This series is a hit because of the unique plotline of two individuals from the North and South Korea crossing destinies.
Before knowing about the series, I'm already very fascinated with how rich the history of Korea is. Knowing that North and South are divided with a demilitarized zone in between, I got curious about how the "Crash Landing on You" series would bring the characters together.
Before I start dissecting some episodes and giving my opinions, I'd like to provide discretion that there will be loads of spoilers.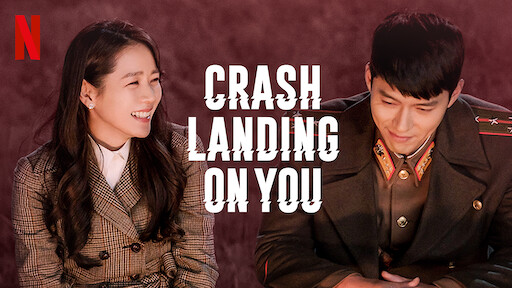 In the first episode, they portrayed a paragliding incident of the South Korean Heiress named Yoon Se-ri, which led her to accidentally crash in North Korea. This is where the North Korean Captain named Captain Ri finds her hanging on a tree. As a viewer, you'd keep questioning how their story would evolve when two countries are in between both of them. Personally, this uncertainty is what excites me to finish the series.
Captain Ri introduced Se-ri to his troop, composed of 4 soldiers. Each of these soldiers is a unique character of their own who added humor to the story. One of the soldiers named Kim Joo Muk is into South Korean dramas (which is very interesting, knowing these are banned in NK). The youngest member named Keum Eun Dong, who always expresses how he misses his family. The eldest member named Pyo Chi Soo, who was first against keeping Se-ri safe, eventually had a soft spot for her. The last member of the troop called Park Kwang Beom is an excellent looking mysterious guy who Captain Ri trusts the most and has secret missions to protect Se-ri.
While protecting Se-ri, Captain Ri took her to his home and pretended in their neighborhood that she is his fiance. The twist towards the Crash Landing on You series is that Captain Ri actually has a real fiance named Seo Dan (my jaw dropped when this was revealed).
Seo Dan is a wealthy citizen in NK, being the daughter of the owner of a department store in Pyongyang. Later in the series, it was revealed that Seo Dan is in love with Captain Ri since they were younger. I was happy that she got engaged with someone she loves but that love never got reciprocated (I cry).
Se-ri, on the other hand, also has another guy who wanted to get with her. His name is Alberto Gu. He is a charming South Korean with British citizenship who flew to NK to escape arrest charges. This guy, however, only wanted to be with Se-ri for revenge against her family.
In hindsight, while Seo Dan and Alberto Gu were busy chasing the main characters, they turned out falling for each other (Their chemistry is through the roof!). Sadly, the two ended up in a tragic love story when Alberto got killed saving Seo Dan in the hands of a vengeful NK soldier (I cry again!).
In the CLOY finale, Captain Ri promised Se-ri that they will both see each other in Switzerland. This is a bittersweet ending to the series because they get to reunite in Switzerland. Still, they can only see each other for two weeks every year in Switzerland.
Aside from the story, I'm also fascinated with their cinematography, especially the Switzerland scenes. Their shots just make you want to jump in and actually be there.
I've also wondered where the CLOY team found a village for their North Korea scenes. It turns out that they made a village for the series. My jaw dropped, knowing about this. They really mean business!
Crash Landing On You is one of my most recommended KDrama series because of the uncertainty of the story and all the plot twists. They indeed deserve all the attention and rave.